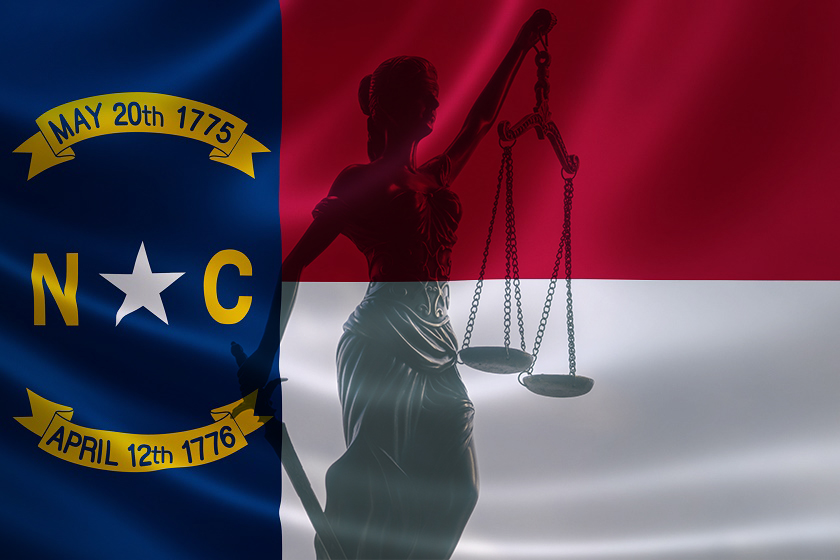 The specifics of contributory negligence laws differ from state to state when it comes to personal injury cases. North Carolina is one of the states that still enforces contributory negligence to the exact doctrine. If contributory negligence is proven in a personal injury lawsuit, then the plaintiff is unable to recover any compensation at all.
Contributory negligence occurs when a plaintiff is at some kind of fault for his/her personal injuries. For example, someone might be driving 20 miles per hour over the speed limit and is struck by another driver who ran a stop sign. The accident would appear to be the fault of the driver who ran the stop sign, but the other driver's injuries may be intensified by the act of speeding. Therefore, the driver who ran the stop sign could claim contributory negligence on the other driver's part.
In some states, the use of this tactic could greatly reduce the compensation that would be paid out by the driver who ran the stop sign. This would be on the basis that the other driver's injuries could have been lesser if he/she was not speeding. However, according to NC Attorney William H. Harding, North Carolina has an all or nothing stance on contributory negligence. In North Carolina, if a plaintiff is proven to be at fault in some way, then the plaintiff is exempt from recovering any damages. The defendant will have to pay nothing in compensation.
Plaintiffs accused of contributory negligence sometimes make the plea that they were in danger and their actions were unavoidable. It is then ultimately up to the court to decide whether the plaintiff was displaying prudent behavior. But if the plaintiff was not behaving in a prudent manner, then the plaintiff will have to pay all medical expenses that were a result of their personal injuries.
Many other states have adopted a different stance on this issue which actually shares the fault among plaintiff and defendant. Those states award plaintiffs partial compensation under the doctrine of comparative negligence in which plaintiff and defendant share expenses. Nevertheless, North Carolina defendants who can prove contributory negligence will not have to pay out any personal injury compensation. Comparative negligence is not recognized in North Carolina.
If you are facing charges and are in need of an accident attorney in Charlotte or the surrounding area, contact The Law Offices of William H. Harding. With years of experience as a Charlotte injury attorney, William H. Harding will provide you with a top notch criminal defense services.