Auto Accidents
Car Accident Attorney in Charlotte, NC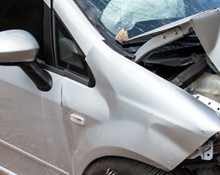 Even the most minor auto accidents can cause lasting injury. From short-lived whiplash to incapacitating damage, there are a wide range of issues that can create long-lasting consequences. If you or a loved one is currently suffering from a car accident that was the fault of another driver, you should seek the guidance of an auto accident attorney. In Charlotte, NC, the Law Offices of William H. Harding focuses on filing these particular personal injury suits.
File a Lawsuit with Professional Accident Attorneys
Following an auto accident, you may be facing medical expenses, lost wages, and repair bills. While car insurance is designed to help you cover these costs after a collision, many insurance companies simply want to settle claims as quickly and for as little money as possible.
This means that both your insurance and the insurance of the other driver will likely offer a settlement that simply won't meet your needs. Our car accident attorney fights to ensure you receive compensation that truly satisfies.
Focusing on a Wide Range of Legal Services
Financial stability is important. If you are concerned about the future of your family after suffering a serious, incapacitating accident, there is no one more qualified to help you than our team of lawyers. We have years of experience filing suits on behalf of individuals that are injured during a variety of different auto accidents, including:
Car Accidents
Uninsured Motorist Accidents
Motorcycle Accidents
Truck Accidents
Available 24/7 to Provide Advice
Unlike many other law firms that require hefty retainer fees, our auto accident lawyers don't insist that potential clients make any payments prior to their initial consultation. We understand that it's important for you to learn about your legal options before investing in the help of a lawyer. Our professional guidance is available at any time of day or night, so you can depend on us in your time of need. We also offer the service of a Auto Accidents Attorney In Gastonia NC.
Need Help?
Fill out the form below...

Practice Areas