Wrongful Death
Wrongful Death Attorney Charlotte NC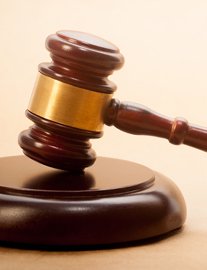 If you believe that the death of a loved one is the fault of another individual or entity, then you need the help of a wrongful death attorney in Charlotte, NC. The Law Offices of William H. Harding focuses on personal injury and wrongful death suits.
We have an impressive team of seasoned lawyers that work together to help produce the results that our clients desire and deserve. Whether you simply seek justice for the responsible party or you are interested in gaining compensation to cover the costs of funeral expenses and other damages, we work hard to provide the legal solution you are looking for.
When to Seek the Expertise of a Professional Lawyer
Suspicious circumstances are a glaring indicator that you should consider filing a wrongful death suit. If you have questions, concerns, or even documentation regarding a death, then a wrongful death lawyer can help. Our knowledgeable attorneys have tried countless cases in order to provide clients with the results they desire. We provide services that are backed with compassion, integrity, and professionalism.
Determining if You Have a Wrongful Death Lawsuit
Like personal injury, wrongful death is a situation that arises as a result of another individual's negligence or disregard. With the help of a lawyer, you must be able to prove beyond a reasonable doubt that the death of your loved one is the direct result of another's actions or omission.
Before you agree to sign any settlement papers or make any official statements, we suggest that you consult our law practice as soon as possible. The following are the different individuals who are qualified to file wrongful death claims on behalf of a deceased person:
Immediate Family Members
Life Partners
Putative Spouses
Financial Dependents
Distant Family Members
Parents of Deceased Fetuses
Anyone Who Suffers Financially
Set up a Consultation with One of Our Attorneys
Unlike many other law firms, we don't charge potential clients any upfront fees. All you have to do is set up a consultation with one of our wrongful death attorneys and you can learn about the necessary legal action required to get the settlement you deserve. We even offer 24/7 access to legal professionals that can provide immediate, emergency advice. We also offer the services of a Wrongful Death Attorney in Gastonia NC.
Need Help?
Fill out the form below...

Practice Areas