Truck Accidents
Truck Accident Lawyer Charlotte NC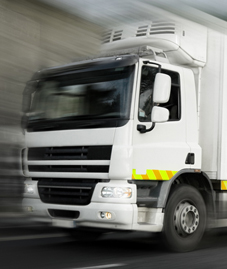 The number of accidents and fatalities that involve commercial trucks is increasing every year. If you or a loved one has been directly affected by a disastrous collision involving a truck, you should immediately consult a truck accident attorney in Charlotte, NC.
The Law Offices of William H. Harding are committed to providing injured persons or their representatives with appropriate legal guidance. Should you need to file a suit in order to receive the reimbursement or compensation you deserve, we can even represent you in a court of law.
Professional Truck Accident Attorney Services Available 24/7!
Before you provide any statements to insurance companies or sign any settlement documents, you should immediately consult a truck accident lawyer. We understand that acting quickly is extremely important in these kinds of situations, so we offer 24/7 access to a team of experienced lawyers. While determining who is responsible for the accident and who is liable for the damages may take some time, we can help you start protecting your interests and future today. We also offer the services of a Truck Accident Attorney in Gastonia NC.
Claims for Different Types of Truck Accidents
When the driver of an 18-wheel truck loses control while on the road, it can result in serious and scary consequences. From catastrophic injury to wrongful death, your family may be facing the lifelong effects of a negligent driver. We utilize drivers' logs, truck information, and public records to help establish grounds for a successful claim against the other party. Over our 18 years in practice, we have filed suits for truck accidents such as the following:
Jackknife
Rollover
Cargo Spills
Head-on Collisions
Rear-end Collisions
Sideswipes
Truck Accident Negligence
Many accidents are caused by negligence and when that occurs behind the wheel of a tractor trailer, the consequences could be fatal. Even well-trained and experienced truck drivers are susceptible to making an ill-advised decision that could lead to a truck accident. When any type of crash happens, it is important to find a truck accident lawyer who is going to get you what you deserve.
The first thing to know after being involved in a truck accident is that filing a lawsuit is a key step in protecting you and your family. Because of the sheer size of 18-wheelers and commercial trucks, the personal injuries could be very severe. But all injuries should be considered serious enough to file a lawsuit. Victims of a truck accident should also be aware that a trucking company can be held accountable. There are many forms of negligence and it takes a qualified truck accident attorney to handle all those details. The Law Offices of William H. Harding is ready to take on your truck accident case and get you the highest amount of compensation possible.
Need Help?
Fill out the form below...

Practice Areas
Truck Accident Injuries 
The severity of personal injuries that result from a truck accident demand that victims be adequately compensated. These injuries are typically more severe than ones sustained in a car accident. There are instances when those injuries are permanent and completely change an individual's quality of life. Here is a look at some of the more serious and common truck accident complications:
Multiple surgeries
Extensive hospitalization
Permanent disability
Time out of work
Continued physical therapy
Paralysis
Getting compensated for these injuries is a step-by-step process and does not happen instantaneously. It can be a lengthy process, but one that can be accelerated with the help of a truck accident attorney. Medical bills can quickly pile up, especially when a victim is unable to work and collect weekly wages. The accident can also impact future earning potential. A personal injury lawyer at the Law Offices of William H. Harding will help see you through this process, which concludes when a settlement is reached or a verdict is rendered by a court.
Proving your case in a truck accident lawsuit
Enlisting the Law Offices of William H. Harding to handle your truck accident lawsuit will begin a very detailed process. Our attorneys will conduct a complete investigation into the accident to prove truck driver negligence. Throughout the process, your lawyer will examine and review the police report while also conducting interviews with all the witnesses. We will also go out and do an actual investigation at the scene of the accident. That will help in the process of determining whether all traffic laws were followed by the truck driver and examine their credentials.
Victims should also know that federal and state trucking regulations must be followed. However, this is often difficult to decipher without the assistance of a truck accident attorney. If any of those regulations were not followed, that could be a tremendous advantage in your lawsuit. Truck drivers are required to adhere to higher standards when compared to typical motorists who operate automobiles. And trucking companies have been known to falsify their records in an effort to keep their drivers from appearing to be guilty. Driver logs that have been forged can be spotted by an attorney at the Law Offices of William H. Harding. Here is a look at some of the parties who could be liable for damages and injuries sustained in a truck accident:
Trucking Companies
Parts Manufacturers
Truck Drivers
Third Parties
Road Service Crews
Once the investigation phase concludes, your lawyer will file a claim on your behalf. This claim will include a compensation amount based on the findings in the investigation process. The claim will also make a statement regarding who is liable for the injuries and damages sustained. That leads into the negotiation phase as most insurance companies and trucking companies will attempt to settle for a specified amount before having to go to court. There is often a lot of back and forth as companies will try to pay out as little as possible to victims. Insurance companies will act as though they are concerned with your best interest, although that is simply not the case.
We have lawyers who know exactly how to handle those negotiations and having experience with a myriad of trucking and insurance companies, we are fully aware of which tactics they typically try to employ. In the event that a settlement cannot be reached, your claim will go into litigation. This is where one of our lawyers will represent you in a court. Handling that process correctly could make a difference in your overall compensation. Our attorneys are ready to get you the most for your truck accident injuries when your fate is decided by a judge or jury.
Litigation: This step only occurs if your case is formally taken to court. Both your attorney and the insurance company will present their cases, and after all of the evidence is presented, the judge or jury will be responsible for determining the verdict. The verdict will determine which party is at fault and the amount of compensation that is owed.