Personal Injury
Personal Injury Lawyer Charlotte NC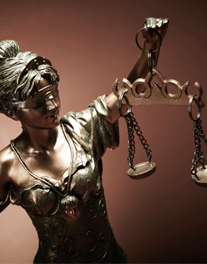 At the Law Offices of William H. Harding our goal is to provide our clients with superior legal representation in the areas of personal injury law. The Law Offices of William H. Harding is committed to protect your interests, fight for your rights, and get you the money you deserve.  If you or a family member have been in a car accident or suffered a personal injury, the Law Offices of William H. Harding will go after the insurance company and hold them accountable for your medical bills, loss wages, pain and suffering.
The goal of the insurance company is to settle your case for less than it is worth.  Before you sign any documents or agree to any type of settlement, you should seek the help of a personal injury attorney in Charlotte, North Carolina. The Law Offices of William H. Harding will diligently work to resolve your case quickly and for what it is truly worth. We are dedicated to serving our client's personal injury needs, while also exceeding their expectations.  Before you or a love one accepts a settlement offer from an insurance company, an attorney at the Law Office of William H. Harding should be consulted first.
Injury Law Explained
Personal Injury Law was founded upon the principal of accountability.  A personal injury is when you have suffered either a physical and or psychological injury, due to the negligence of another.  If you have suffered a personal injury in a car accident let the Law Offices of William H. Harding fight for you.  The personal injury attorneys at the Law Office of William H. Harding will hold the responsible party liable for any medical bills, lost wages, and your pain and suffering.
Personal Injury Law Working for You
Hiring an attorney that focuses on personal injuries covers a myriad of issues. Someone who is injured in any kind of motor vehicle or truck accident should seek out a personal injury lawyer. The same applies by those who have been injured on someone else's property or by a dog bite. Because there are so many different categories of personal law, your attorney should have a firm command of all those areas. The Law Offices of William H. Harding handles personal law cases of all kinds and will help you get the compensation you deserve for your injuries. Clients who enlist our services will immediately acquire the following benefits:
Ability to focus on physical recovery and not be consumed with lawsuit
Full and detailed knowledge of how much your claim is worth
Knowledge of precisely who is accountable and liable for your personal injuries
A level playing field against companies who employ teams of lawyers
We represent clients by using an aggressive strategy that won't allow you to settle for a penny less than what you rightfully deserve
. We also go to great lengths to calculate what should be deemed adequate compensation. Medical bills, pain and suffering, personal anguish and a decrease in your overall quality of life all factor into that amount. And even if you have been hurt on the job, we will get you the highest amount of workers compensation at the Law Offices of William H. Harding.
Personal Injury Costs
Most people may consider the cost of fixing their vehicle when involved in an auto accident or truck crash. However, that is just a fraction of the costs. Personal injuries can result in exceedingly high medical bills. The average cost of personal injuries in a car crash is just over $15,000. More serious accidents force that amount to climb much higher. Most people are without the funds to cover these high fees and costs. That makes it imperative to find a lawyer with an excellent track record in personal injury law. The Law Offices of William H. Harding provides top-quality service and an excellent history of winning personal injury cases. 
Need Help?
Fill out the form below...

Practice Areas
An Attorney you can count on 
When it comes to successfully navigating your case, we will bring in the necessary industry experts. We work closely with many experts and investigators as it is our task to compile as much evidence as possible on your behalf. This mountain of evidence makes it easier when negotiating a settlement. It is important to know that most times, insurance companies and other adversaries will try to avoid going into litigation. That gives you leverage when negotiating a potential settlement. An attorney skilled in this aspect can be a tremendous advantage and we have an array of those types of lawyers at the Law Office of William H. Harding. Here is a look at the characteristics you can count on when hiring one of our lawyers:
Commitment to best interests of client
Prompt responses and strong communication
Careful review and investigation of your case
No high upfront fees or hidden costs
Honest assessments and experienced advice
Common Personal Injury Issues
Some people may tend to believe that auto insurance will be enough to compensate the injuries you sustained. The problem is that insurance companies are not interested in making high payouts. Instead, they will use tactics to avoid any kind of sizeable payout. And if there is an opportunity to get out paying anything at all, they will take full advantage. This is were an attorney steps in to protect and fight for you. A personal injury does not just encompass auto rental or the cost of going to the hospital. Here is a look at what needs to be addressed when suffering a personal injury:
Impairment of mental acuity (even on a short-term basis)
Inability to return to work or continue employment in another capacity
Increase in stress levels or anxiety
Onset of depression and feelings of hopelessness
Damage to property and costly repairs
A lawyer will also keep you from committing dire mistakes during the process. Insurance companies frequently dispatch agents to offer quick settlements and make it seem like they are truly concerned for your well-being. This is a ploy to try to get out of paying a lot more than what should be issued. Don't be fooled by those tactics. Hiring an attorney at the Law Offices of William H. Harding will eliminate the possibility of any of that happening. We will step in and interact with insurance company representatives on your behalf. We know how to counter their tactics and which methods to use. Our legal team will also calculate the exact amount of compensation you rightfully deserve. Don't continue to suffer more pains on top of your personal injury.
Experienced Charlotte NC Personal Injury Law Firm
A lawyer's ability to produce a satisfactory settlement is completely dependent upon his or her experience and knowledge.  Every personal injury attorney in our firm has years of experience in personal injury law.  Our firm was founded over 18 years ago, and over that time, we have successfully recovered millions of dollars for those who have suffered personal injuries in car accidents.  Don't waste your time fighting with the insurance company to treat you fairly, consult an experienced attorney at the Law Offices of William H. Harding. We also offer the services of a Personal Injury Lawyer in Gastonia NC.
Our Law Firm's – "No Fee Guarantee"
At the Law Offices of William H. Harding there is no fee for personal injury consultations and there is no legal fee if we don't win the case for you! The personal injury attorneys at The Law Office of William H. Harding are available 24/7.  If you been in a car accident or suffered a personal injury allow our team to educate you about all of your available options and address any specific question or concern you have.