Personal injuries are common in many auto accidents. These accidents often lead to lawsuits that include several steps that every victim should know. This could make for a lengthy process, so it is important to know what to expect with your personal injury lawsuit.
The first thing to know is that an insurance company will always look to settle for as little as possible. Don't be swayed by their promises as many carriers will look to settle outside of the courtroom for much less than you deserve.
A way to keep a case out of court is by going through mediation. This is where a mediator or arbitrator will intervene and attempt to resolve the matter. It is not an actual courtroom battle, but that does not mean you should not have a personal injury attorney right there with you.
So what goes into determining how much of a payout you will receive for your personal injuries?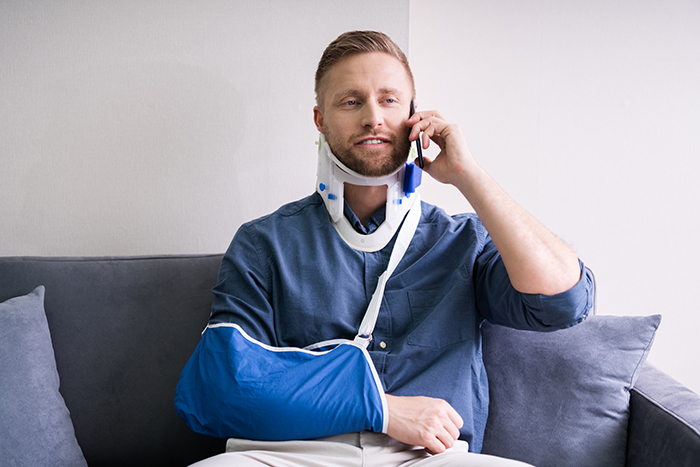 Actually, there are quite a few factors. There are the obvious factors, such as medical bills and the cost of any physical therapy. Lost wages can also factor in should your injuries force you out of work. A reduced earning potential could also be a result of your injury and that could also lead to financial hardship. Then, there is always pain and suffering to consider. Your injury lawyer will be your biggest advocate and ensure all damages, physical and emotional, are taken into account.
When a settlement is finally agreed upon, it is important to note that a victim is not always going to get all of that money. There are taxes to be paid on some of the settlement. You will not be responsible to pay taxes on your medical bills as it isn't considered to be taxable income. However, pain and suffering falls under punitive damages, which are indeed taxable.
It is also important to note that not all personal injury cases deal with insurance companies. Some cases deal with individuals, which could make the reality of collecting your settlement a lot more difficult.
Just because you win a judgment against an individual, it does not mean you are guaranteed to see all that money. If an individual has limited assets, there is not much that can be done in a way of mandating compensation. If you are going to pursue a personal injury claim against an individual, make sure the individual has enough assets to make it worth your time and effort.
When you are injured in an accident and need to file a personal injury lawsuit, contact the Law Office of William H. Harding. With a vast amount of experience in personal injury law, you can finally have the advantage you need to get the settlement you deserve.