Auto accidents can quickly develop into a legal battle in which insurance companies will use all their power to provide you with as small of a payout as possible. That is why it is important to speak with an attorney following an auto accident as it will provide you with the following advantages.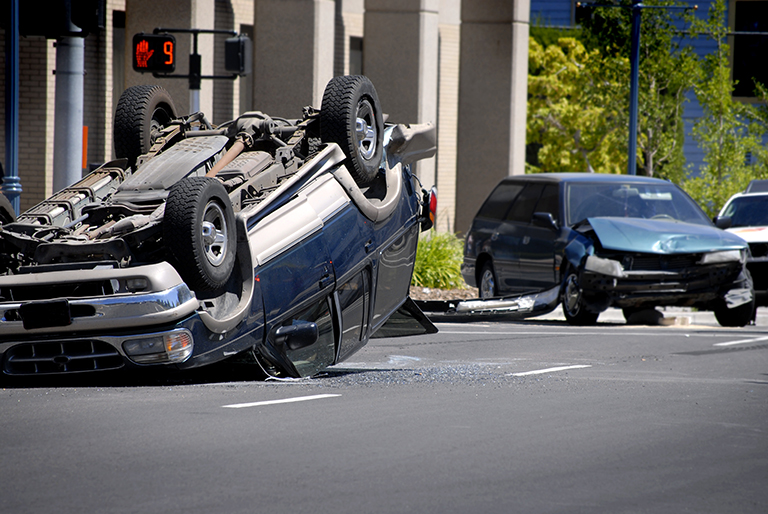 Levels the Playing Field
Insurance companies will approach you like they are concerned about your best interests, but that is not at all the case. Following an accident, insurance companies are going to try to fast talk you into making a quick deal that seems good for you. Furthermore, the statements you make to insurance companies could be used against you. Saying the wrong things could actually give them sufficient reason to deny your claim. Hiring an auto accident attorney will level the playing field and take away any advantages the insurance company may have previously had over you.
More Financial Compensation
When someone is at fault in an accident, their insurance company is responsible to compensate you. They might offer to cover your medical expenses and it may seem like a good deal. But there is also the potential for you to receive compensation for any lost wages, future medical costs in addition to your pain and suffering. Hiring an auto accident attorney can get you substantially more in financial compensation.
Keeps You From Damaging Your Case
A car accident lawyer will advise you on what to say and, more importantly, what not to say. What might seem like an innocuous statement could actually wind up hurting your case. Speaking with an attorney will allow you to avoid making mistakes which could be costly. Remember that insurance companies train their adjusters to minimize payouts as much as possible, so they which angles to play.
Someone On Your Side
Car accidents can be traumatic events and leave you with a lot of stress afterwards. But you don't have to go through this process alone. Having an attorney on your side will allow all your questions answered. You also won't be forced to navigate through the legal process alone. And keep in mind that your accident attorney gets paid when you reach a settlement, so the two of you are in it together.
The Law Offices of William H. Harding can provide you with a personal injury lawyer that will see your case through to the end. Lean on years of experience and get the most out of your accident with the help of an injury attorney at the Law Offices of William H. Harding.