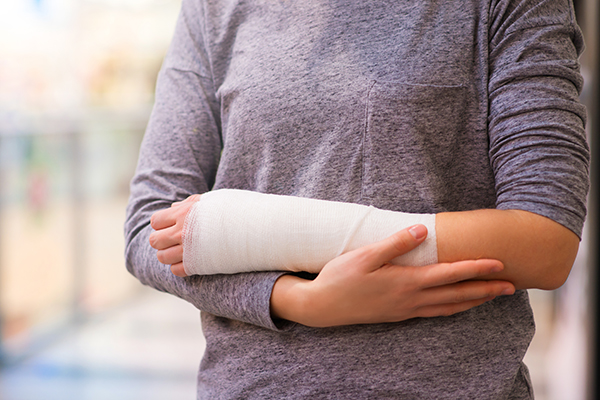 For those of you planning to file a personal injury lawsuit or make an injury-related insurance claim, chances are your own injury and recovery is your sole concern. However, it can be helpful to take a look at a variety of personal injury cases and examine the unique factors that can influence each one.
Sometimes called 'tort law,' personal Injury law permits the injured plaintiff to receive compensation in the event that they are harmed as a result of another person(s)' intentional actions or negligence. This means that there are countless ways for personal injuries to occur. In fact, the CDC last reported over 32,000,000 injuries in 2015 but, not all of these qualify under personal injury law. Below, we explore the most common types of personal injury cases within the United States.
Motor Vehicle Crash Cases
It has been estimated that each year over 32,000 people are killed and another 2,000,000 injured due to automobile accidents. For 2015, North Carolina only reported more than 265,000 traffic accidents resulting in 130,137 injured people. In addition, for age groups 10 to 65+, "Motor Vehicle Occupant" is listed as the 4th to 5th leading cause of nonfatal injuries treated in hospital emergency departments.
It goes without saying that personal injuries cases involving auto accidents and vehicle collisions are the most common type in the US. Most vehicle accidents happen because the driver(s) fail to follow the rules of the road. Broken road rules often include not wearing a seat belt, improperly buckle child seat or belt, driving while drunk or intoxicated, speeding, and distracted driving (using a device or texting).
When a car accident claim has been made, the driver who is found guilty will be responsible for reimbursing the damages that were caused as a result of the car accident typically through their insurance. Sometimes, however, there may be exceptions in states enforcing no-fault laws, where the driver(s) will be responsible for collecting from their own insurers unless the cases meets the set threshold. North Carolina and West Virginia do not have no-fault auto insurance laws.
Before pursuing a lawsuit for motor vehicle crash injuries, we recommend consulting with an experienced auto accident lawyer near you.
Slip and Fall Cases
Unintentional falls are the leading cause of nonfatal injury and "slip and falls" are the second most common type of personal injury case. By rule of law, property owners (and, in a few cases, renters) are legally obliged to keep their property safe and hazard-free, so that visitors do not become injured easily. That being said, not every injury occurring on the property will cause the landowner to be liable. Other slip and fall case involve an employee being injured on-the-job. In these cases, the employers might be sued for inadequate safety equipment, lack of safety protocol, hazardous work environment, or a number of other negligences.
Medical Malpractice Cases
While the law cannot and does not expect them to be flawless, doctors and medical professionals can be held responsible if the kind of care they provide falls below the accepted standards. In such cases a viable medical malpractice claim may be made. Not only are medical malpractice claims one of the most common, they are also some of the most complicated cases.
There is no need to take on such a challenge only, especially if you are still recovery from injury. Find a medical malpractice lawyer to come sit with you and discuss your options.
Defective Products Cases
When any consumer product (be it a medicinal product, a vehicle, a piece of machinery, or a food item) is designed or produced in a way that renders it unsafe and happens to injured an individual, the injured party can bring a claim of "products liability" against the manufacturer of the goods. The latter may be held responsible for reimbursing both physical and financial damages.
Injuries happen for many reasons but, when an injury is due to the actions of another person, you may be able to sue them under personal injury law. If you have read this article and believe you or someone you know might be the victim of a personal injury accident in Charlotte NC, contact our law firm. The Law Offices of William H. Harding will provide a free personal injury consultation in which a licensed lawyer will review a potential case and explain all available options.
Sources:
https://www.cdc.gov/vitalsigns/motor-vehicle-safety/index.html
https://www.cdc.gov/injury/images/lc-charts/leading_causes_of_nonfatal_injury_2015_1050w760h.gif
https://connect.ncdot.gov/business/DMV/DMV%20Documents/2016%20Crash%20Facts.pdf