When anyone is arrested, fear is a natural reaction. However, the next course of action is often very telling as to how the charges will unfold. Here is a look at 10 things people should refrain from doing in the midst of their criminal case.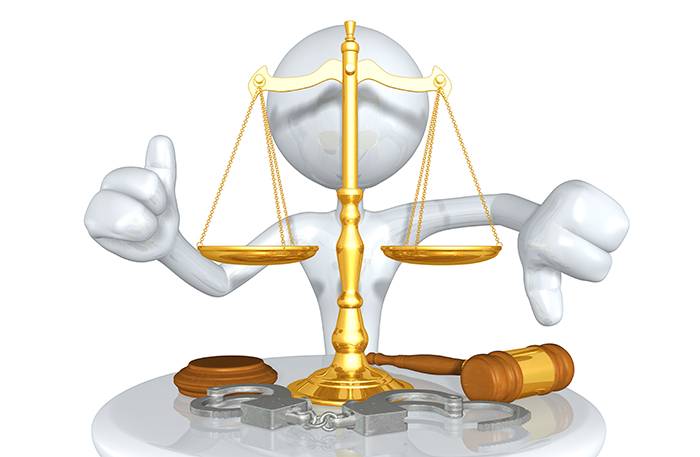 Don't contact an attorney
The criminal process has a specific procedure and a criminal defense attorney will advise you on the proper course of action to take. Acting on your own is a bona fide way towards incriminating yourself and damaging your own case.
Speak to an officer without an attorney present
Anything you say after an arrest will be used against you. No good can come from talking to an officer without a lawyer present. It is your right to have legal counsel, so make use of it.
Become hostile and uncooperative
No matter how frustrating your case may be, hostility will never help. It will tarnish your standing in the eyes of the court. It is better to stay silent and trust your criminal attorney.
Confess
It is the job of the prosecution to prove your guilt. Don't do their job for them by confessing to anything. No matter what you are told by arresting officers, stay silent and wait for your lawyer before saying anything.
Retain a public defender
Public defenders have a backlog of clients, so the individual attention you'll receive will be very limited. Make sure you retain a criminal defense attorney that will give you the time you deserve.
Discuss your case on social media
What you say on social media can provide a permanent piece of evidence that can be used against you. Even if you delete the post, there is always the chance that someone snapped a picture of it.
Be untruthful with your lawyer
Withholding facts or bending the truth to your lawyer will not help in any way. Your lawyer has an obligation to represent you, so be sure to reveal all the facts of your case.
Fail a drug test
There is always a chance a judge will require those on criminal charges to take a random drug test. Failing that test will significantly hamper your credibility.
Contacting witnesses
If you are charged with a crime, do not contact a complaining witness, even if it is just to extend an apology. Any contact could be viewed in a very negative light by a judge.
Allowing police to search your home
In order for police to search through any of your possessions, they must obtain a warrant. Don't oblige unless you receive that warrant. A simple request from an officer is not enough.
The Law Offices of William H. Harding is ready to represent you no matter what kind of criminal charges you are facing. Also an experienced accident attorney, The Law Offices of William H. Harding will see to it that you have the best chance for success in your criminal case. There's no reason to hurt your case by not legal representation. If you have a phone, you have a lawyer –William H. Harding.