Wrongful Death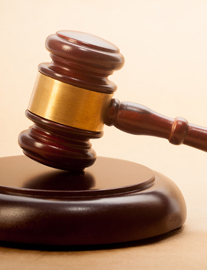 A wrongful death can be an extremely difficult time for families. They must deal with the loss of a loved one and also deal with the fact that the negligence of someone or some entity was responsible for that death. When that occurs, families are entitled to financial compensation. The Law Offices of William H. Harding handle wrongful death claims from start to finish.
Wrongful Death Compensation
There are numerous factors that go into how much compensation is received in a wrongful death claim. First, there is a need to calculate all the financial losses of the deceased. That includes the income earned had the wrongful death not occurred. There are other considerations, which can take a monetary and emotional toll on surviving family members. These claims can pay out large sums of money and are often meant to take care of the families left behind by the deceased. This is why it is so important to have a quality wrongful death attorney fighting to get you every cent you rightfully deserve. The following factors can contribute to the overall compensation received in a wrongful death lawsuit:
Loss of companionship
Loss of future income
Child support
Pain and suffering
Mental anguish
Burial costs
Expenses for education
Loss of parenting ability
Wrongful Death Causes
Auto accidents are a common cause of a wrongful death. When another party is responsible for a fatal crash, compensation is warranted. Medical malpractice is another common cause of wrongful death as patients who perish at the hand of a medical professional have the right to receive compensation. Defective products, construction accidents, slip and falls and other types of accidents may also result in a wrongful death.
Wrongful Death Claims
Filing a wrongful death claim is just the beginning of the process. The aid of an attorney can ease your burden and put all the legwork in the hands of a professional personal injury attorney. At the Law Offices of William H. Harding, a personal injury lawyer will attend to the following duties:
Analysis of facts – This is conducted after a careful investigation into all aspects of the death itself.
Expert consultation – In most wrongful death claims, expert witnesses are called upon for the purpose of validating the claim.
Negotiations – Most wrongful death claims end with a settlement and our attorneys deal with the process of going back and forth with insurance companies, debt collection agencies and even lien holders.
Litigation – Our lawyers lean on years of trial experience and should your claim go all the way to court, you will be well represented.
Need Help?
Fill out the form below...

GASTONIA NC PRACTICE AREAS