Workers Compensation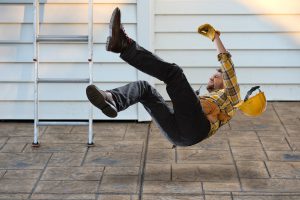 Getting hurt on the job can severely impact one's well-being, livelihood and economic status. When you are hurt on the job, you have the right to receive workers' compensation, regardless of how the accident occurred. And when that time comes, the Law Offices of William H. Harding is here to help with your workers' compensation claim in Gastonia, NC.
Professional Answers
There are a lot of questions waiting to be asked by workers who have been injured on the job. This can be a confusing and even frightening time. At the Law Offices of William H. Harding, we take the time to answer all your questions and will inform you of the following:
The benefits you will receive with approved claim
Length of time for you to receive benefits
Treatment rules regarding physician approved by employer
Eligibility timeframe for receiving payments
Statute of limitations on reporting an injury
Options available when third party contributed to your injury
A personal injury attorney at Harding Law will answer all your questions while informing you of all the necessary steps to take during this process.
Workers Compensation Lawyer
The benefits obtained from a workers' compensation claim allow individuals to continue their current way of life. This is often a way of taking care of one's family. However, some claims are denied and when filing a claim, there is a precise process that needs to be followed. A failure to do so could lead to a denial and then require a subsequent appeal. The best way to avoid these steps is to hire a workers' compensation attorney. This will help to get you the following benefits:
Weekly wages
Payment of medical bills
Benefits for impairment
Vocational rehab
Workers Compensation Disability
There are specific measures that are taken for total disability and partial disability. There are also differences in compensation for permanent and temporary impairments. Sorting through all those details can be overwhelming to those without a background in workers' compensation law. For example, total disability refers to the inability to work at any kind of job. Meanwhile, partial disability refers to one's ability to perform some, but not all, work-related duties. Medical documentation plays a major role in these claims and one of our attorneys at the Law Offices of William H. Harding will instruct you on the proper steps to take. We are ready to be your workers compensation attorney in Gastonia, NC.
Need Help?
Fill out the form below...

GASTONIA NC PRACTICE AREAS