Personal Injury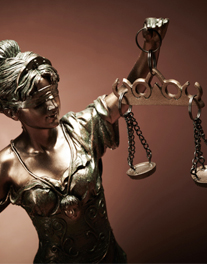 When you are injured, and it is a result of someone else's negligence, you are entitled to receive compensation under personal injury law. Whether you were in an auto accident, a victim of medical malpractice or were hurt during a slip and fall, there is cause for compensation. The Law Offices of William H. Harding is ready to get you that compensation with an experienced team of personal injury lawyers.
Experienced Personal Injury Lawyer in Gastonia, NC
Personal injury law covers a wide range of injuries. That means lawyers who practice in this area must be well-versed in the different aspects of personal injury law. There are certain laws that apply to dog bites, which are very different than ones that deal with motorcycle accidents. A personal injury lawyer at and the Law Offices of William H. Harding knows how to distinguish between these different types of claims. We have decades of collecting experience trying all types of personal injury cases.
Auto Accidents – Many personal injury lawsuits are the result of an auto accident. Many of these claims boil down to knowing how to negotiate with insurance companies. We understand the tactics used by these companies and know exactly how to counter them.
Workers' Compensation – Those who are injured on the job have the right to compensation for lost wages, pain and suffering and the inability to perform their prior work duties. We represent workers who have been hurt on the job in all kinds of professions.
Wrongful Death – A wrongful death may the worst type of personal injury. Families are often left behind with mountains of bills and no way of paying them. This is where we can help by taking care of the future with a personal injury lawsuit.
Medical Malpractice – Medical professionals have a responsibility to provide a high standard of care and when those standards are not met, there are usually grounds for a lawsuit. There are a number of personal injuries that can be sustained through the errors of medical professionals.
When it comes time to file your personal injury claim, a Harding Law attorney will determine fault and then begin to piece together a comprehensive legal strategy. That will rely on a thorough collection of evidence and even insight from industry experts when necessary. If you have been hurt at the expense of someone else, then it's time to contact the Law Offices of William H. Harding for the best personal injury lawyer Gastonia, NC has to offer.
Need Help?
Fill out the form below...

GASTONIA NC PRACTICE AREAS