Auto Accidents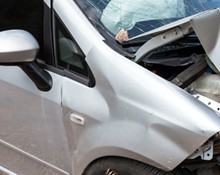 When you are involved in an auto accident, it can be a frightening time. However, there are standard procedures you can follow to make sure you are protected. The Law Offices of William H. Harding can see to it that your rights are protected and you receive the compensation you deserve. To help you along the way, here are some simple steps for what to do in the aftermath of a car accident:
Seek medical attention – Even if you are not severely injured, it is important to seek care because some injuries may take time to surface.
Report the accident – It is important to contact the local law enforcement authorities as you will need a police report to strengthen your case.
Take pictures – Every picture you snap is a piece of evidence that can help build your case, so be sure to take photos of the damage, surroundings, injuries, etc.
Contact an attorney – This will provide you with a playbook of what to do and, more importantly, what not to do after an accident.
Representing your auto accident claim
The Law Offices of William H. Harding is ready to represent you and that means dealing with insurance companies. Most companies will look to make a quick settlement, although they are in the business of looking out for their bottom line and not your best interests. After an accident, you don't have to sign anything presented by an insurance company and you don't have to provide a recorded statement. There are tactics insurance companies use to get out of paying compensation and we can step in and handle all those details. The Law Offices of William H. Harding provides the following benefits in your Gastonia, NC auto accident.
Years of experience dealing with all types of insurance carriers
Detailed knowledge on how to counter the tactics used by insurers
Complete investigation and analysis of the accident
Handling of all the legal paperwork
Consultation of field experts who may be needed to provide testimony
At the Law Offices of William H. Harding, we handle all types of auto accidents. These include accidents involving cars, trucks and motorcycles. We can pinpoint the exact cause as there are many reasons auto accidents occur. It is our goal to prove driver negligence and that could include DWI, careless driving, speeding, texting and driving, along with a myriad of other causes. We are ready to get the compensation you deserve by providing you with the best auto accident attorney Gastonia, NC has to offer.
Need Help?
Fill out the form below...

Practice Areas