Truck Accidents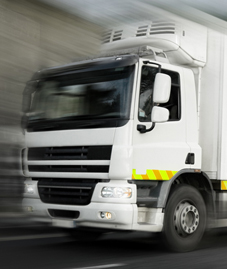 If you have been involved in a truck accident in Gastonia, NC or the surrounding areas, contact the Law Offices of William H. Harding. Our team of attorneys will represent you and make sure you get the compensation you deserve. We handle tall types of truck accidents and that includes tractor trailers, semis, 18-wheelers and all other types that involve large trucks.
One of the most important parts of settling any truck accident claim is getting paid for your medical care. This involves keeping a detailed organization of your medical bills, something that you can assist with in the process. However, there are many other areas that are handled by your attorney and they are as follows:
Interacting with insurance company
Handling claims involving property damage
Identification of experts and specialists
Accident scene investigation
Build evidence for your claim
Negotiation of settlement
Truck Accident Liability
There are different factors involved in a truck accident that could play a significant role in strengthening your claim. Many of these cases are not as simple as driver negligence as there are a lot of other factors to consider. For example, trucking companies assume responsibility for accidents when it was caused by one of their drivers. A truck accident attorney at the Law Offices of William H. Harding will make sure to uncover all the specifics which may have caused your accident. Those could include the following causes:
Inadequate driver credentials – Drivers are required to undergo a certain amount of training while also needing a valid CDL license. Trucking companies who send out improperly trained or credential drivers can be held accountable.
Improper loading – Trucks that are equipped with large loads need to follow certain safety protocols when loading. A failure to do so will show negligence by the company.
Faulty equipment – Fleets of trucks must be maintained and a failure to do so creates a danger for other motorists. A check into the maintenance log of a truck is one way to prove accountability.
Driver hour exceeded – Truck drivers are only permitted to be on the road for a certain number of hours per day. Driver logs and GPS settings can show if those limits were exceeded.
A Harding truck accident lawyer in Gastonia, NC will conduct a thorough investigation and identify the cause of your trucking accident. We will follow every step in the process of protecting your rights and getting you the compensation you deserve.
Need Help?
Fill out the form below...

GASTONIA NC PRACTICE AREAS