Truck Accident Lawyer Gastonia NC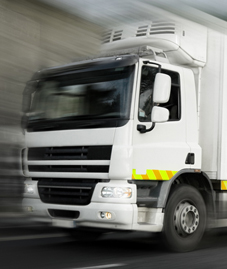 The number of accidents and fatalities that involve commercial trucks is increasing every year. If you or a loved one has been directly affected by a disastrous collision involving a truck, you should immediately consult a truck accident attorney in Gastonia, NC.
The Law Offices of William H. Harding are committed to providing injured persons or their representatives with appropriate legal guidance. Should you need to file a suit in order to receive the reimbursement or compensation you deserve, we can even represent you in a court of law. We also offer the services of a Truck Accident Attorney in Charlotte NC.
Professional Truck Accident Attorney Services Available 24/7!
Before you provide any statements to insurance companies or sign any settlement documents, you should immediately consult a truck accident lawyer. We understand that acting quickly is extremely important in these kinds of situations, so we offer 24/7 access to a team of experienced attorneys. While determining who is responsible for the accident and who is liable for the damages may take some time, we can help you start protecting your interests and future today.
Claims for Different Types of Truck Accidents
When the driver of an 18-wheel truck loses control while on the road, it can result in serious and scary consequences. From catastrophic injury to wrongful death, your family may be facing the lifelong effects of a negligent driver. We utilize drivers' logs, truck information, and public records to help establish grounds for a successful claim against the other party. Over our 18 years in practice, we have filed suits for truck accidents such as the following:
Jackknife
Rollover
Cargo Spills
Head-on Collisions
Rear-end Collisions
Sideswipes