Motorcycle Accident Attorney in Gastonia, NC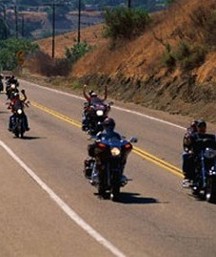 There are a number of different threats bikers face on the road. From negligent drivers to unsafe roadways and defective motorcycles, there is too little protection from injury for bikers when something goes wrong. Our experienced motorcycle accident lawyer can make sure that you receive all the damages you deserve when an accident occurs due to someone else's negligence or carelessness. Let our motorcycle accident attorney investigate your situation and handle any and all negotiations for you or an injured loved one. We also offer the services of a Motorcycle Accident Attorney in Charlotte NC.
Our motorcycle accident attorney aims to help you get your life back on track. However, if you have suffered such injuries as broken bones, brain damage, or even been paralyzed, rely on our expert lawyer to fight for the compensation you are due. We understand the legal processes that are involved in applying for legal recourse related to motorcycle accidents. Our expertise includes thorough knowledge of the legal system, as well as how to deal with insurance providers. Our lawyer will apply all his legal knowhow on your behalf, to make sure you are properly compensated for property damage, medical expenses, lost wages, pain, suffering, and any long-term health care you require.
Professional Accident Lawyer Services
Our experienced motorcycle accident attorneys are here to assist you in attaining the compensation you deserve. If you or your loved ones have suffered in a motorcycle accident, call us today and let our top rated lawyers walk you through the process to get you on the road to economic recovery!