Car Accidents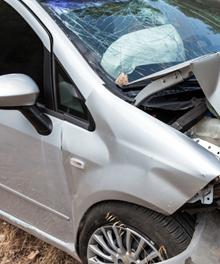 Car accidents occur for a variety of reasons and when another party is responsible for the collision, you are entitled to compensation. At the Law Offices of William H. Harding, we collect every shred of evidence to put together a strong claim that will get you the compensation you rightfully deserve. That amount of compensation takes a number of factors into consideration and they include the following:
Medical bills and rehabilitation costs
Lost wages for time out of work
Decrease in quality of life
Damages to motor vehicle
Pain and suffering
Car Accident Attorney in Gastonia, NC
It is important to seek out legal counsel after you have been involved in a car accident. Your recovery should be top priority and that's why it's best to let a car accident lawyer handle the specifics of your claim. We handle all types of auto accident claims and they include the following:
DWI and careless driving
Road defects or faulty equipment
Multi-vehicle accident
Distracted driving
Hit and run accidents
Settling your auto accident claim
Most people may be surprised to know that the majority of auto accident claims do not wind up in court. In most instances, the insurance company will negotiate a settlement and avoid litigation. That means victims will receive a payout for the damages incurred. But the negotiations can involve a lot of back and forth, which makes it essential to have a detailed knowledge of this process. Chances are you will not have to go to court to win your claim, although not all negotiations end in a short amount of time. At the Law Offices of William H. Harding will not settle your claim until you get every penny that you rightfully deserve in compensation.
Minor Car Accident Claims
It is important to know that you have the right to sue a driver who is at fault for an accident, even if it is a minor one. Some insurance carriers will attempt to deny a claim stemming from an accident without major injuries. However, that does not mean you don't have a claim. Injuries from minor collisions can take time to show up as whiplash is something that can be delayed and last for many years. It should also be noted that the adrenaline generated from a car accident can veil certain injuries at the time. Even if your car accident is not a major one, seek out medical attention and the services of a car accident attorney in Gastonia, NC.
Need Help?
Fill out the form below...

GASTONIA NC PRACTICE AREAS